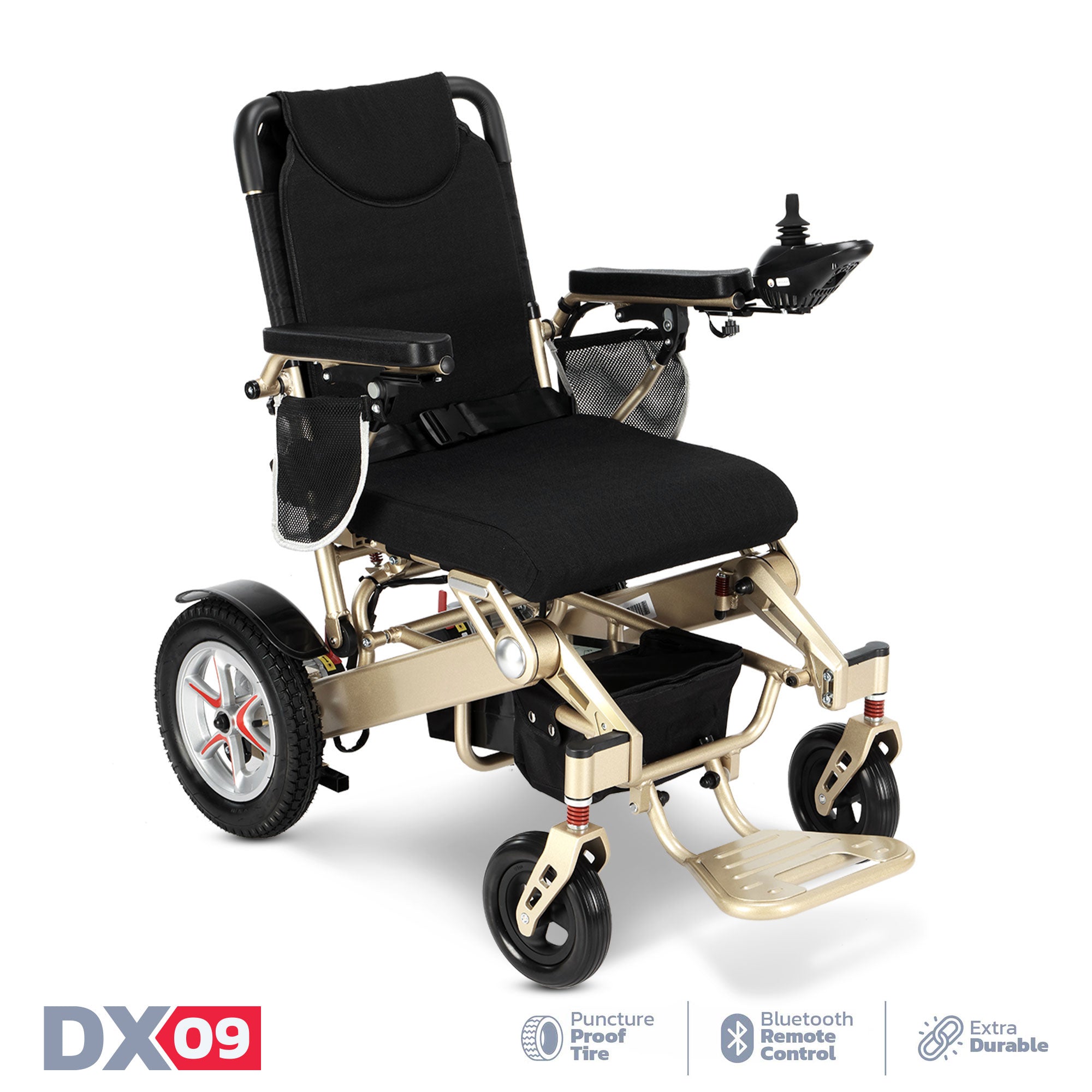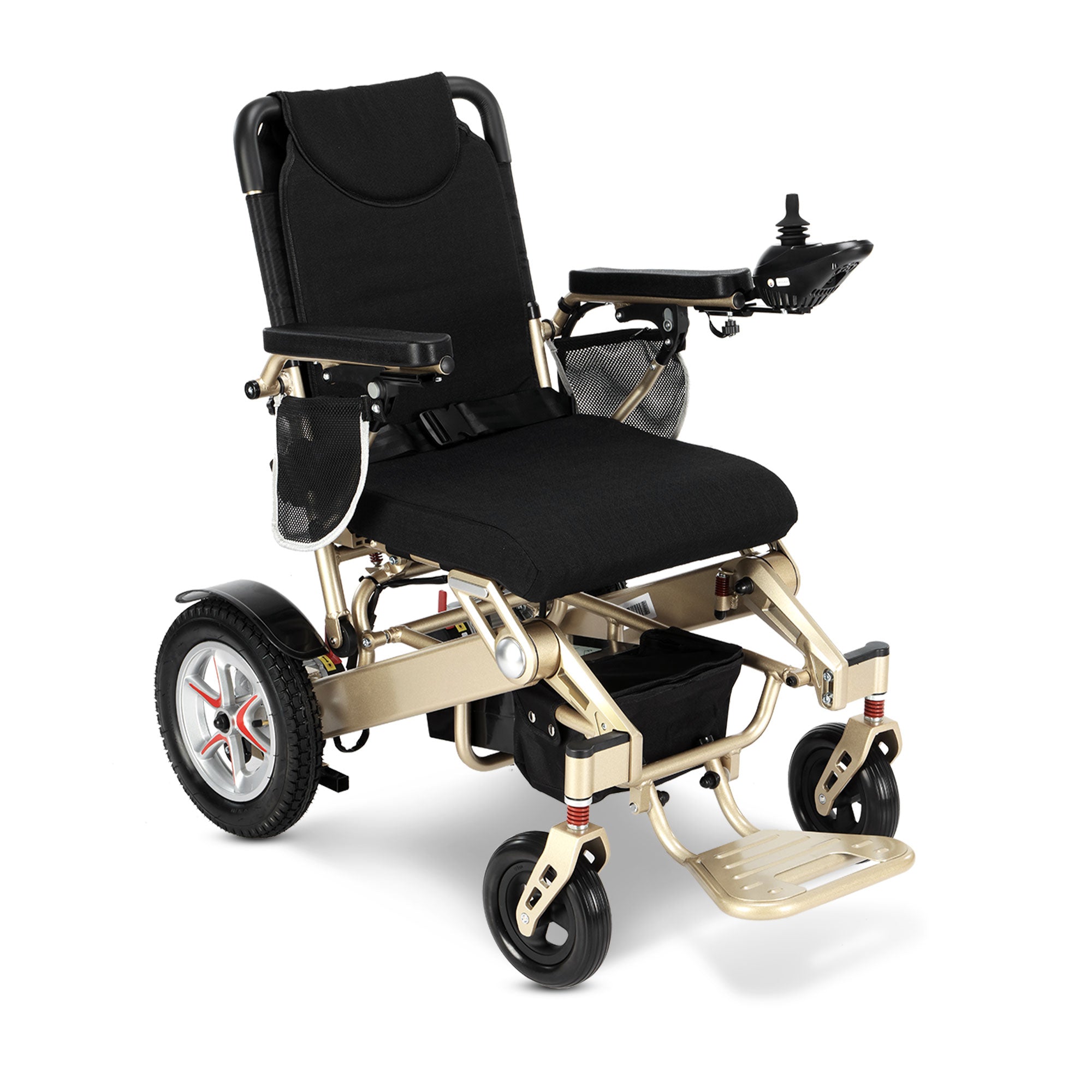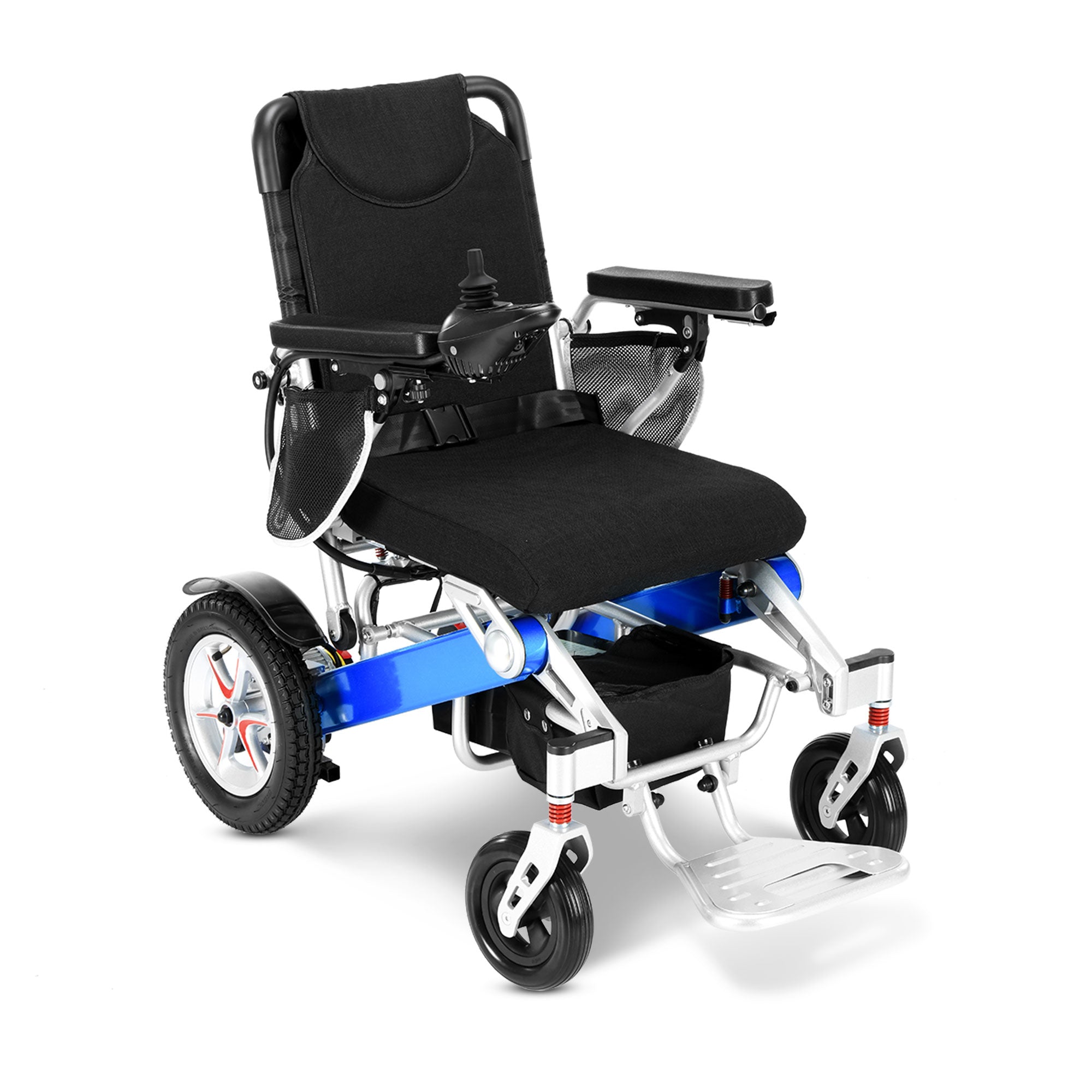 Rubicon DX09 - Deluxe Long-Range Electric Wheelchair
---
Experience newfound freedom and mobility with the Rubicon DX09, the premium electric wheelchair that leads the way with its impressive features. Powered by robust 300Wx2 dual motors, this chair conquers all terrains, courtesy of posi-traction capabilities and an electromagnetic brake for safety. Whether you prefer electric or manual mode, the Rubicon DX09 accommodates you. With an adjustable joystick and three spacious storage compartments, convenience is paramount. The high-quality Lithium-Ion battery promises a remarkable 20-mile range on a single charge, while the chair's lightweight yet sturdy build supports users up to 330 lbs. Navigating tight spaces is effortless thanks to its small 32-inch turning radius, making it ideal for indoor use. Backed by a 1-year warranty for the frame, motor, and joystick controller, plus 6 months for the battery, this package includes the electric wheelchair, a 360-degree joystick, lithium battery, charger, and a handy tool bag.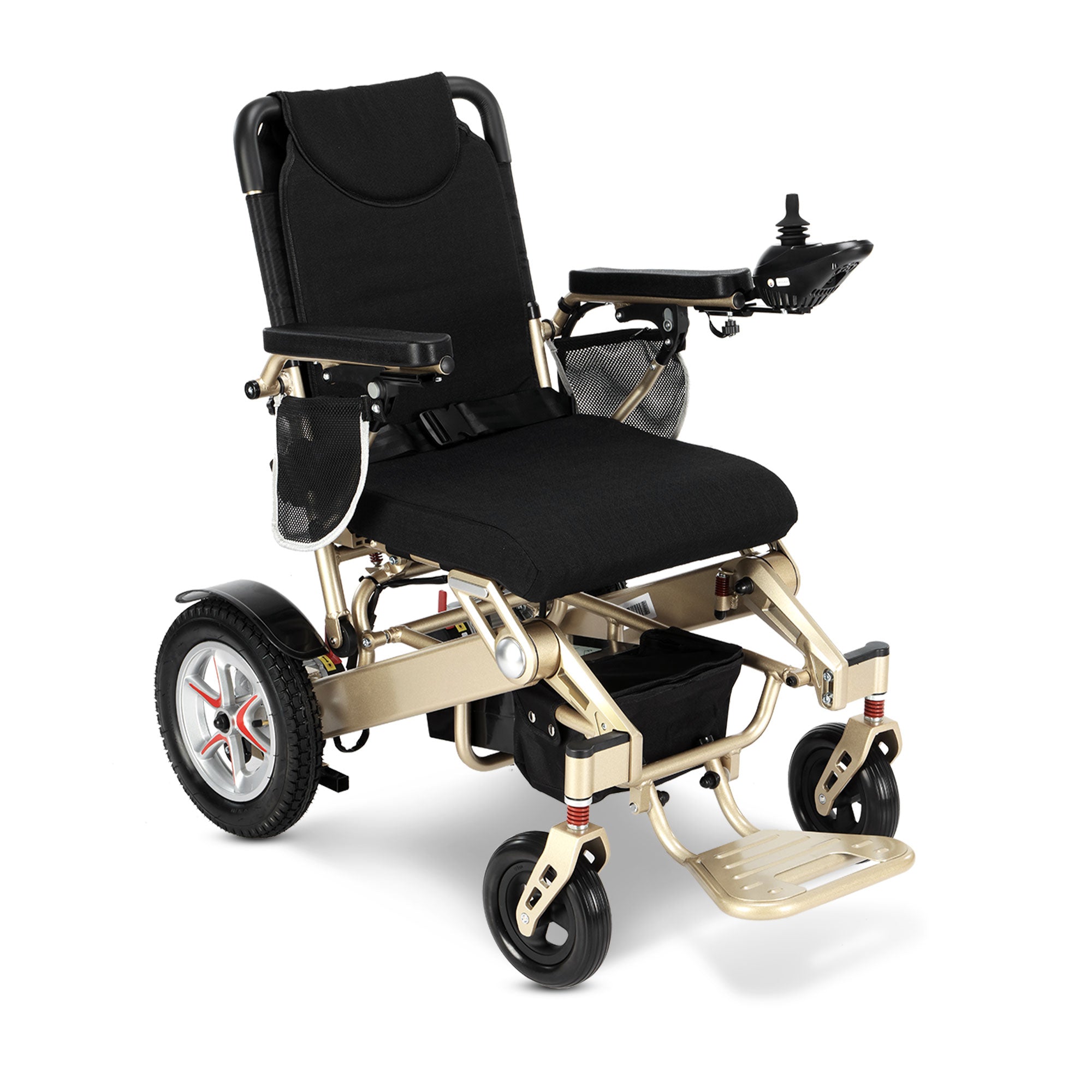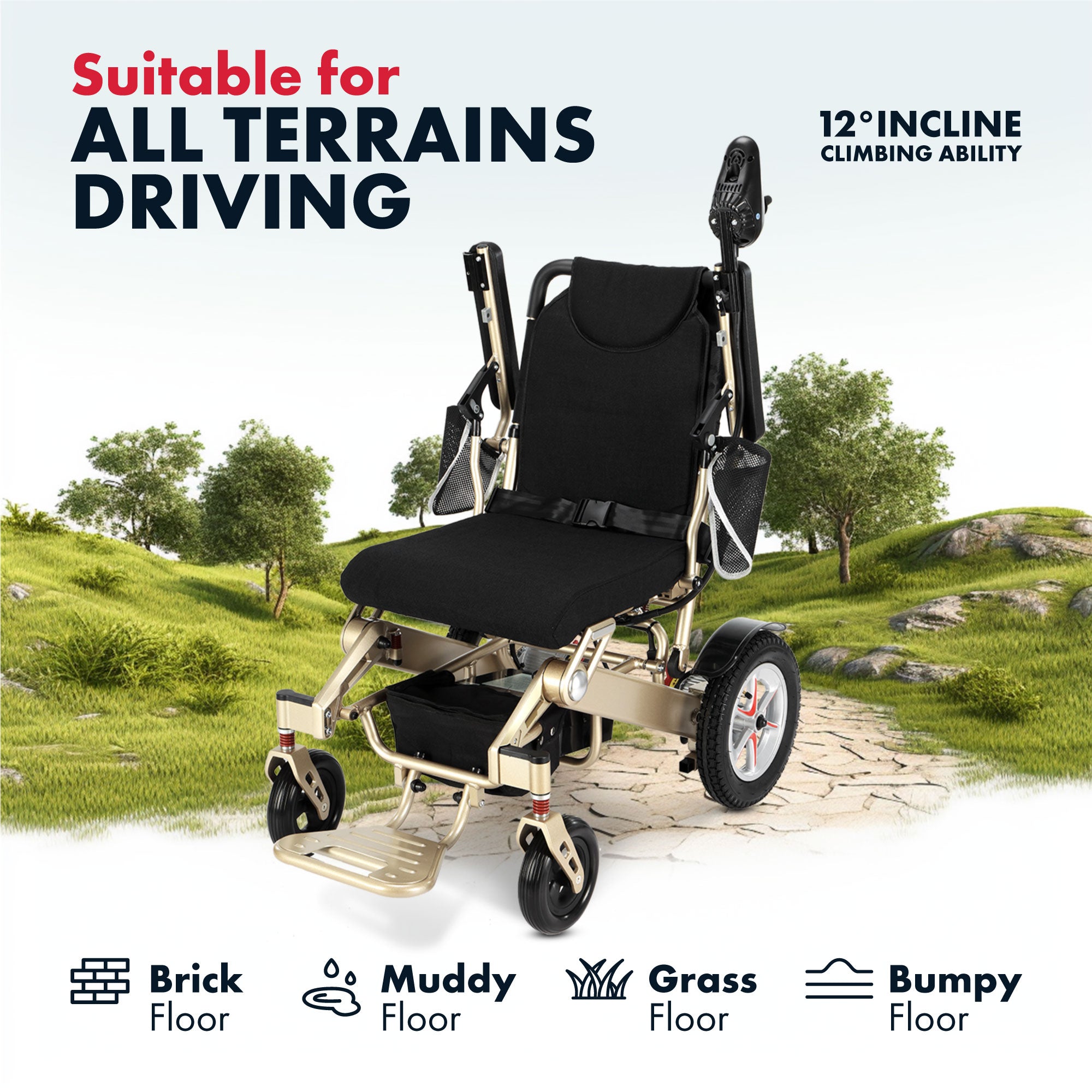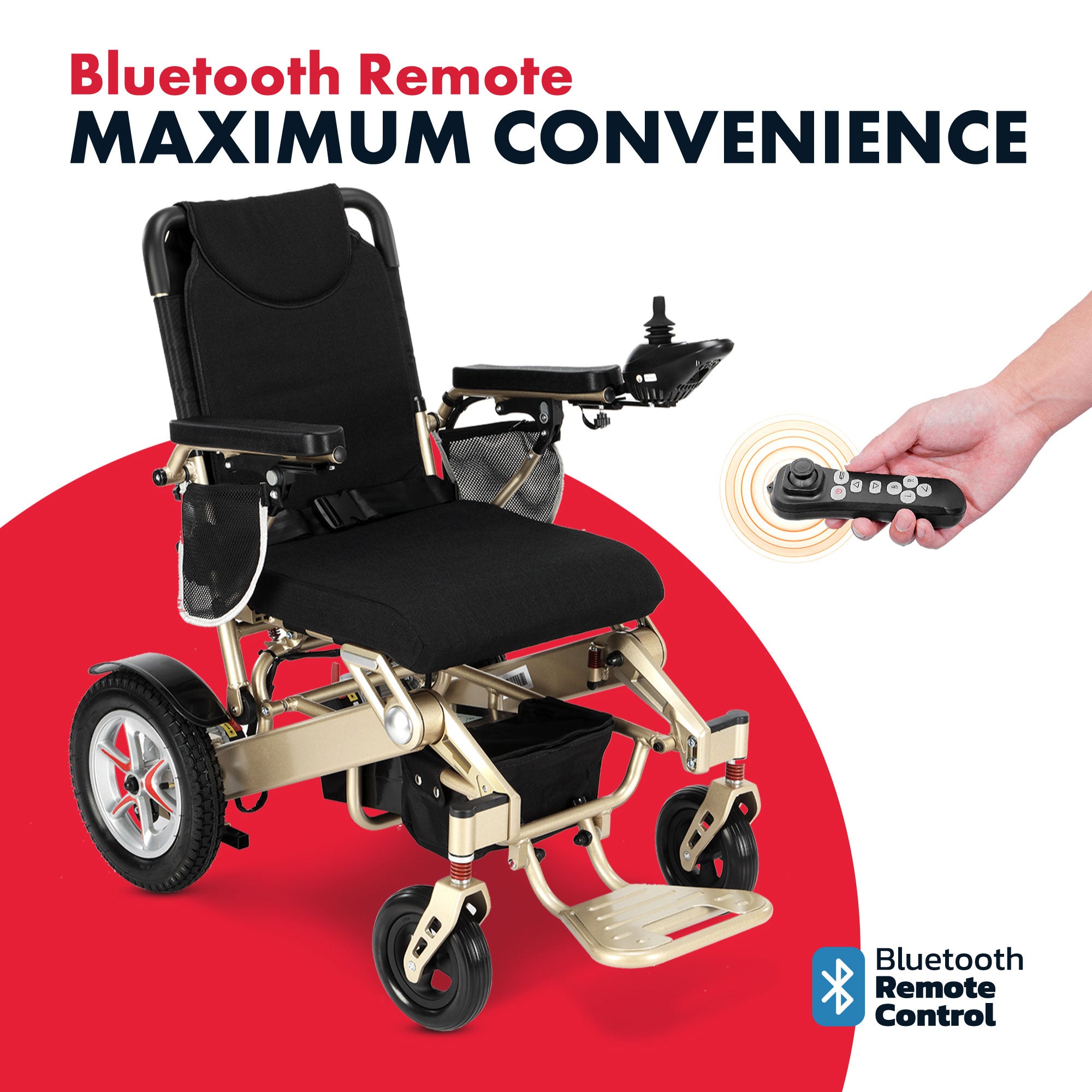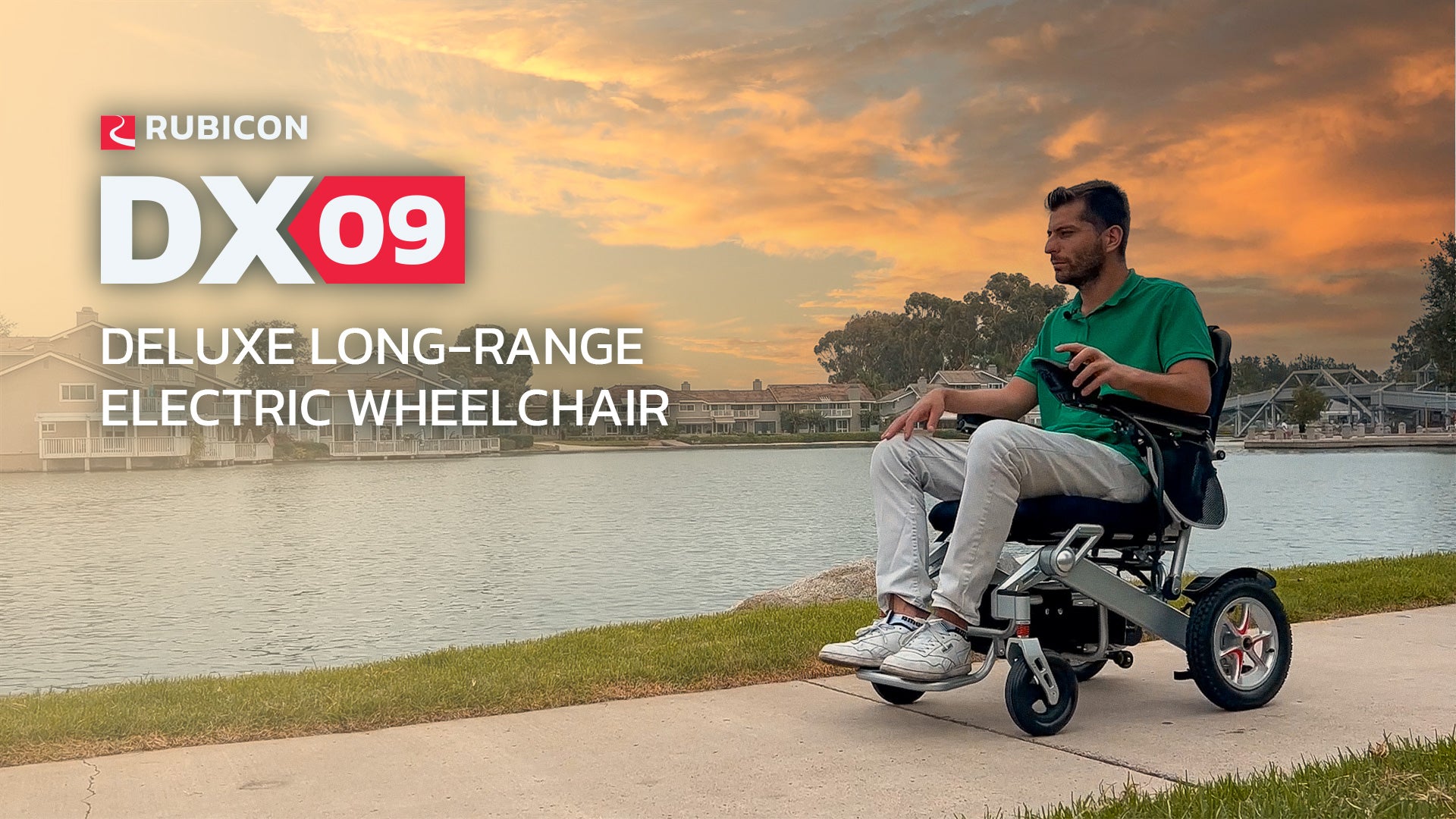 Rubicon
DX09 - Your Deluxe Long-Range Electric Wheelchair
Unmatched Mobility: The Rubicon DX14 is your ticket to unprecedented mobility. Powered by robust 300Wx2 dual motors, it takes on various terrains with ease, making steep slopes and challenging roads a breeze.
Versatile Mode Options: Enjoy the freedom of choice with manual/electric dual-mode switching. Adjust your ride effortlessly according to your preference.
Advanced Safety: Safety is paramount. The Rubicon DX14 features an intelligent 360-degree controller and an electromagnetic brake system that guarantees immediate and reliable stops.
Long-Range Battery: With its super Lithium-Ion LiFePO4 battery, this wheelchair delivers an impressive range of up to 20 miles on a single charge, providing the freedom to explore without constant recharging.
Compact and Portable: Weighing around 64 lbs without the battery, the Rubicon DX14 strikes an ideal balance between portability and sturdiness. It folds easily and fits in most compact car trunks.
Perfect for Indoors: Maneuvering through tight spaces is a breeze with a small 32-inch turning radius, making it ideal for indoor use.
Heavy-Duty Build: Despite its lightweight design, this chair boasts a weight capacity of 330 lbs, making it suitable for a wide range of users.
Product specification
Size & Weight Information
The Rubicon DX09 is designed for those who cherish independence, mobility, and comfort, both indoors and outdoors.
Weight (without battery):
Battery Type:
Super Lithium-Ion LiFePO4
Detachable Battery:
Yes, with off-board charging capability
This product has no reviews yet.