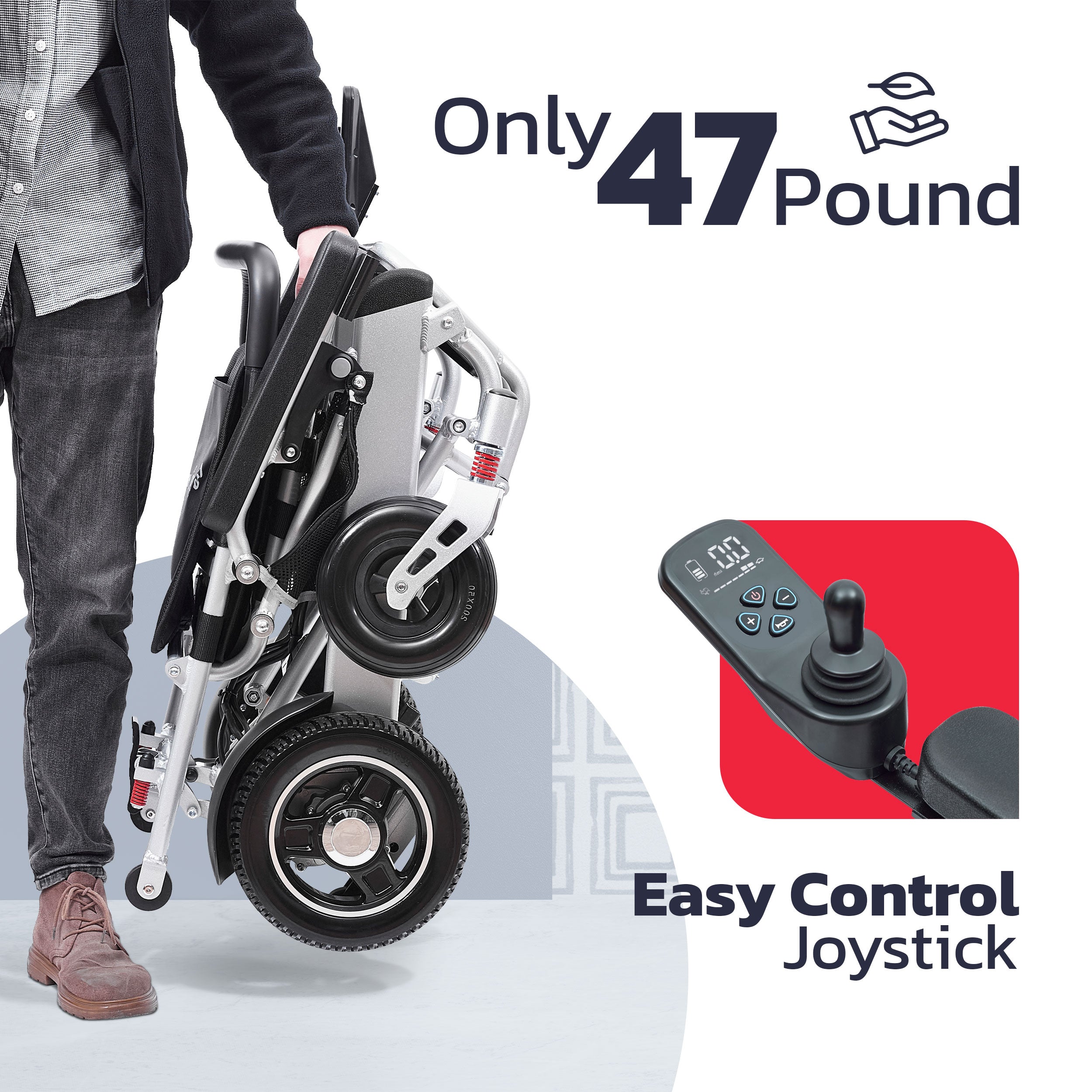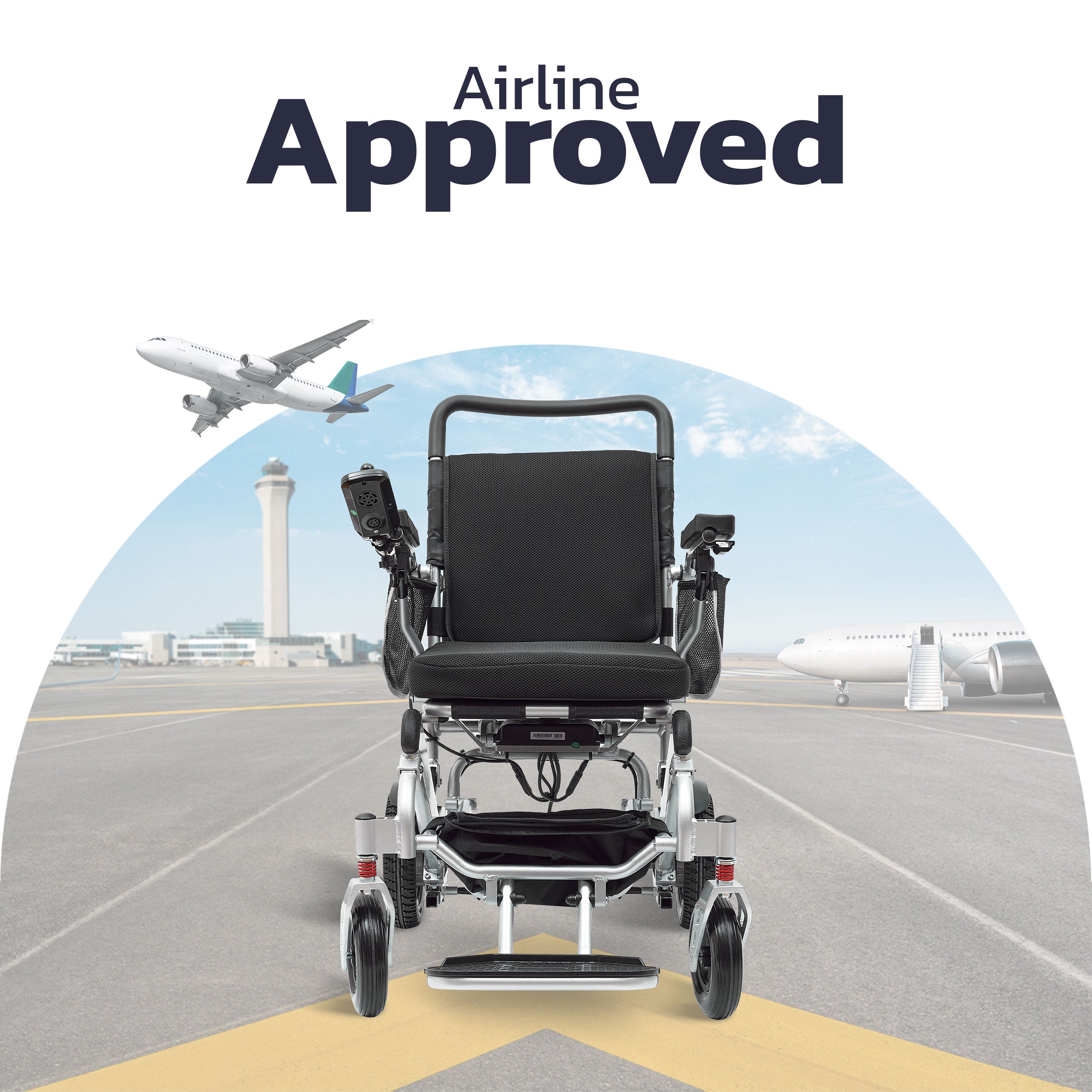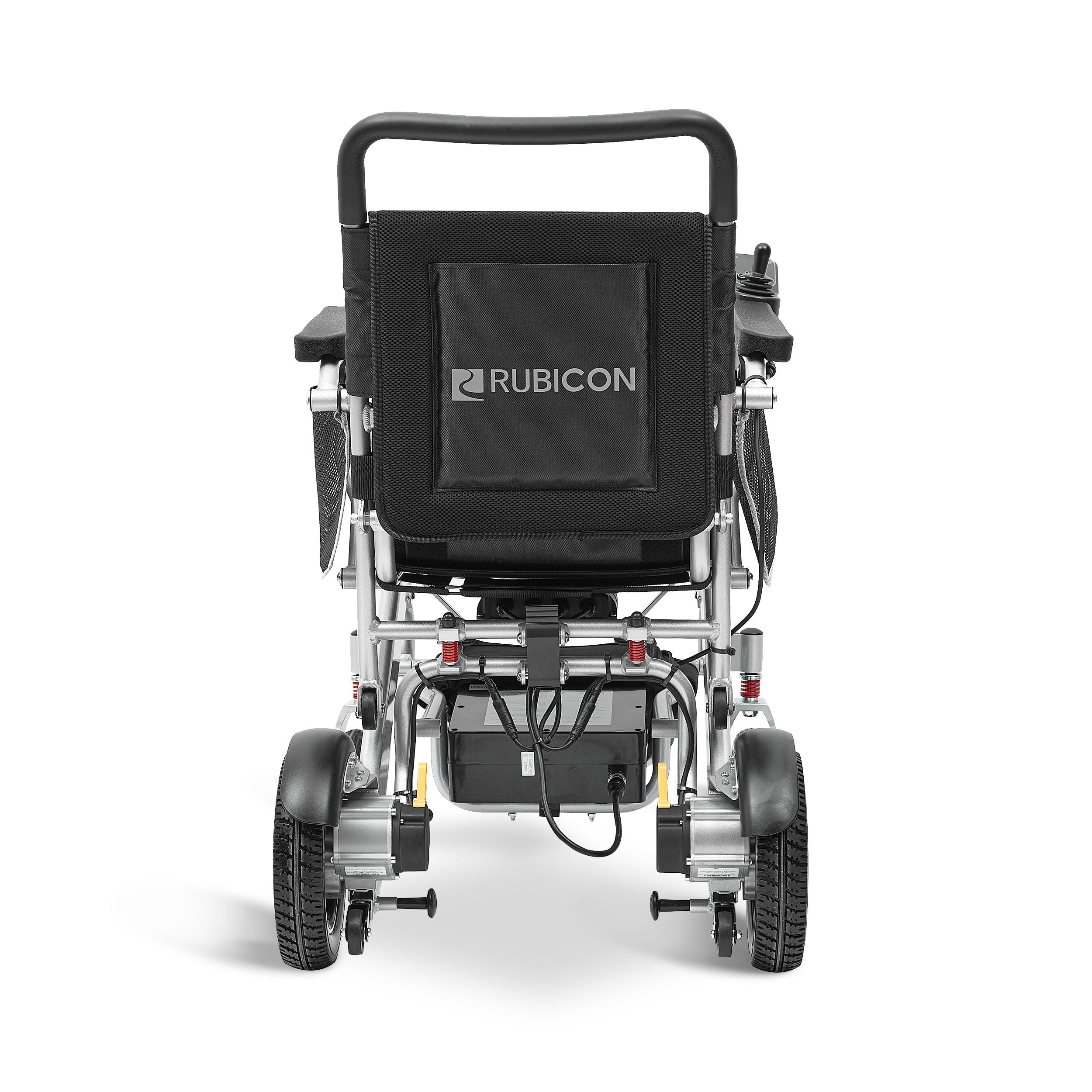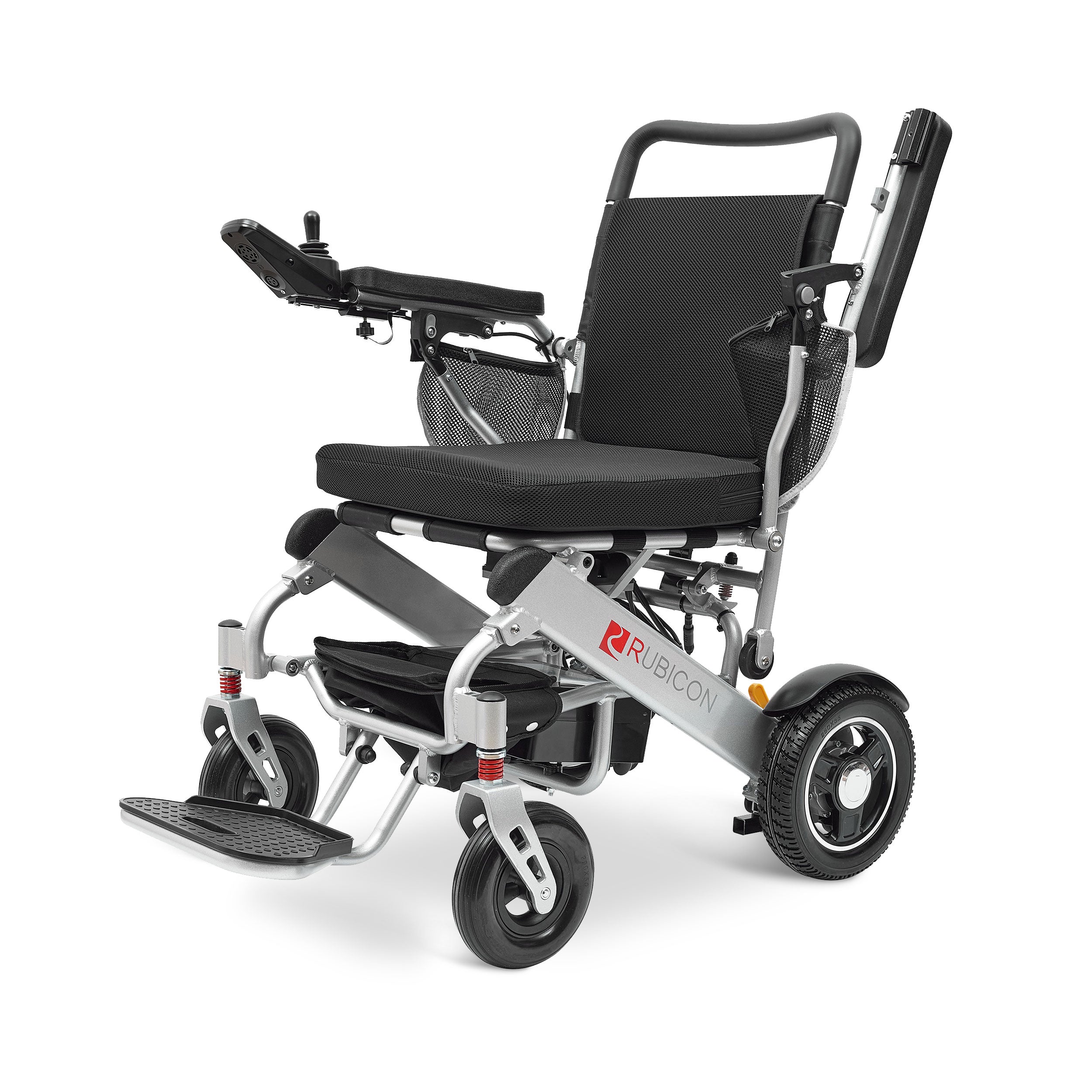 Rubicon DX15 - Lightweight and Brushless Motors Luxurious Electric Wheelchair
---
DX15 is only 47 pounds in weight and is durable and lightweight thanks to its aerospace-grade aluminum frame. It provides a safe and smooth ride with its two high-efficiency brushless motors and magnetic brakes. DX15 is foldable and airplane ready, making it a comfortable and portable option for users. The package includes an electric wheelchair, a joystick, a lithium battery, a rapid charger, an under-seat storage bag, a seat belt, a user manual, and a mini tool kit. DX15 is equipped with a small turning radius and precise motion control, making it ideal for indoor use.
Rubicon DX15
ALL TERRAIN
The Rubicon DX15 is equipped with a powerful 500W motor that will never fail you on grass, ramps, sand, mud, snow, bumpy roads, and more.
About
Deluxe Lightweight DX15
Product Description - Rubicon DX15 Foldable Electric Wheelchair:
The RUBICON DX15 offers manual/electric dual-mode switching, which can be switched at any time as needed.
Its 360-degree intelligent controller provides stable start and stable gear shift.
The electromagnetic brake system stops immediately after being released, ensuring safety and reliability.
It is the next-generation, first-class deluxe and foldable electric power wheelchair.
The expertly designed and well-crafted frame offers comfortable riding and supports users up to 330 pounds, exceeding the growing demands and expectations of users who cherish independence, mobility, and comfort.
The wheelchair is made for both indoor and outdoor navigation through tight spaces, with an excellent turning radius. It is equipped with 8" front and 12.5" rear wheels, making it possible to ride through off-paved surfaces easily.
Sizing & Weight Information:
The weight (without battery) is around 47 lbs.
The weight capacity is 300 lbs.
The travel speed is 4 MPH (adjustable).
The travel distance is up to 13 miles.
The climbing slope is a maximum of 12°.
The battery type is super lithium-ion LiFePO4.
The battery capacity is 24V 12AH.
The battery voltage output is DC 24V.
The detachable battery comes with off-board charging capability.
The motor power is 250W*2.
The motor voltage is DC 24V.
The controller power is AC 100-220V, 50-60Hz.
The voltage output current is DC 24V, 2A.
The battery charging time is 6-8 hours.
The turning radius is 33".
The ground clearance is 3.7".
The seat width is 18".
This product has no reviews yet.